Posts for: August, 2017
By Morris L. Jordan, Jr., DDS, PC
August 30, 2017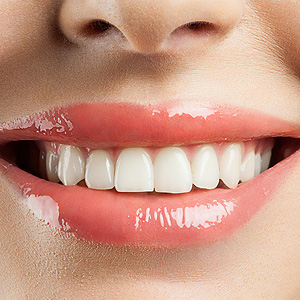 You know the basics for a healthy mouth: daily oral hygiene and regular dental checkups. But there are other elements unique to you that also factor into your oral care: the mouth and facial structure you inherited from your parents (like a poor bite) and your past history with dental disease. Both of these help define your individual risk factors for potential dental problems.
That's why you need a treatment strategy personalized to you to achieve the best health possible for your teeth and gums. We create this plan by using a detailed and thorough 4-step process.
Step 1: Identify your unique risk factors. To find your risk factors for dental disease, we carefully assess your history and other areas of oral function and health: the soundness of your supporting bone and gum structures; your teeth's structural integrity and any effects from decay, enamel erosion or trauma; functional issues like a poor bite, a jaw joint disorder or a grinding habit; and problems with appearance like disproportional gums.
Step 2: Prioritize risk factors and form the treatment plan. Once we've identified your individual risk factors, we assess how each could impact you and whether any require immediate treatment. Any current dental disease should be treated immediately to minimize and prevent further damage. Depending on severity, other issues like bite problems or unattractive teeth may be scheduled for later treatment.
Step 3: Execute the treatment plan. With our priorities in place, we then proceed with treating your teeth and gums, the most pressing needs first. Throughout this step, our goal is to bring your oral health to the highest level possible for you.
Step 4: Monitoring and maintaining health. Once we've achieved an optimum level of health, we must remain vigilant about keeping it. So we monitor for any emerging problems and perform preventive treatments like clinical cleanings to help maintain that healthy state. This also means regularly repeating our 4-step process to identify and update any new, emerging risks and incorporate them into our treatment strategy.
While this process may seem overly methodical, it can actually result in more efficient and cost-effective treatment. It's the best way to ensure good health for your teeth and gums throughout your lifetime.
If you would like more information on creating a long-term dental care plan, please contact us or schedule an appointment for a consultation. You can also learn more about this topic by reading the Dear Doctor magazine article "Successful Dental Treatment: Getting the Best Possible Results."
By Morris L. Jordan, Jr., DDS, PC
August 15, 2017
Is having good oral hygiene important to kissing? Who's better to answer that question than Vivica A. Fox? Among her other achievements, the versatile actress won the "Best Kiss" honor at the MTV Movie Awards, for a memorable scene with Will Smith in the 1996 blockbuster Independence Day. When Dear Doctor magazine asked her, Ms. Fox said that proper oral hygiene was indeed essential. Actually, she said:
"Ooooh, yes, yes, yes, Honey, 'cause Baby, if you kiss somebody with a dragon mouth, my God, it's the worst experience ever as an actor to try to act like you enjoy it!"
And even if you're not on stage, it's no fun to kiss someone whose oral hygiene isn't what it should be. So what's the best way to step up your game? Here's how Vivica does it:
"I visit my dentist every three months and get my teeth cleaned, I floss, I brush, I just spent two hundred bucks on an electronic toothbrush — I'm into dental hygiene for sure."
Well, we might add that you don't need to spend tons of money on a toothbrush — after all, it's not the brush that keeps your mouth healthy, but the hand that holds it. And not everyone needs to come in as often every three months. But her tips are generally right on.
For proper at-home oral care, nothing beats brushing twice a day for two minutes each time, and flossing once a day. Brushing removes the sticky, bacteria-laden plaque that clings to your teeth and causes tooth decay and gum disease — not to mention malodorous breath. Don't forget to brush your tongue as well — it can also harbor those bad-breath bacteria.
While brushing is effective, it can't reach the tiny spaces in between teeth and under gums where plaque bacteria can hide. But floss can: That's what makes it so important to getting your mouth really clean.
Finally, regular professional checkups and cleanings are an essential part of good oral hygiene. Why? Because even the most dutiful brushing and flossing can't remove the hardened coating called tartar that eventually forms on tooth surfaces. Only a trained health care provider with the right dental tools can! And when you come in for a routine office visit, you'll also get a thorough checkup that can detect tooth decay, gum disease, and other threats to your oral health.
Bad breath isn't just a turn-off for kissing — It can indicate a possible problem in your mouth. So listen to what award-winning kisser Vivica Fox says: Paying attention to your oral hygiene can really pay off! For more information, contact us or schedule an appointment for a consultation. You can read the entire interview with Vivica A. Fox in Dear Doctor's latest issue.